White Ribbon
1-UP_WTE_RBN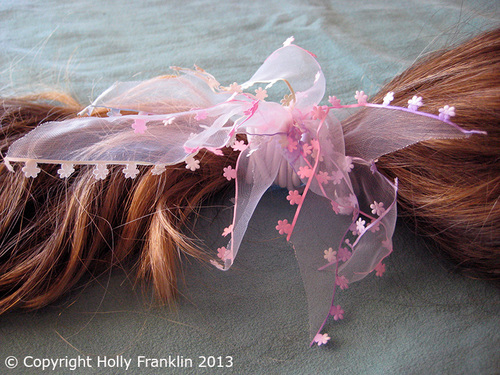 White elastic with white scalloped edge ribbons - duplicating a current trend in hair elastics.
***May be too fiddly for some abilities***
Secure with a bobby pin to make sure the ribbon stays where you want it.
When making a pony tail with ribbon on your 1-UP, keep the ribbon on the long end, not near the toggle.